Manufacturers are often confronted with measurement challenges. Whether it's on their production lines, in their quality control, or within their integrated products, production managers and directors are consistently confronted with industrial measurement obstacles.
Acuity has been helping industries for over 20 years. We put together a short video compiling some of the most common industrial measurement challenges we've helped companies face using our laser sensors, including:
If you're researching how to quickly solve measurement challenges, consider reaching out to our sales team. Acuity has decades of experience in the field finding solutions for our customers' challenging applications.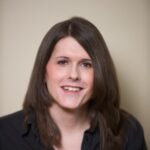 Sarah has been our technical support and sales engineer for 5+ years. If you've ever reached out to Acuity Laser for tech support, more than likely, Sarah is the one who helped you.