Acuity Laser Sensors Are Used to Monitor the Holding Position of Pilings
Our rangefinders have been used to monitor the position of pilings holding up bridges of a freeway. In a particular application example, the civil engineering department in Champaign, Illinois, wanted to monitor the movement of the pilings over a long period of time. The students of University of Illinois used Acuity rangefinders for a wide variety of testing purposes, including the structural position movement of the pilings over time.
The AR1000 distance sensor is commonly used for structural monitoring. The AR1000 has a model available to allow the sensor to be operated in colder environments, down to -40°C (-40°F), using an internal heater.
As well the AR1000 can be installed on outdoor platforms and in winter weather without a custom-built enclosure. With 30 meters of measurement range on natural targets, the AR1000 can be installed in a remote area to provide ±3mm of accuracy.
Related Products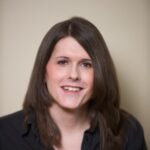 Sarah has been our technical support and sales engineer for 5+ years. If you've ever reached out to Acuity Laser for tech support, more than likely, Sarah is the one who helped you.