Laser Rangefinders for Aircraft Engine Hoisting Positioning
When an engine is ready to be hoisted for installation, it must be precisely guided into position. In order to prevent injury to the crew or damage to the aircraft or engine, the crew must ensure that the engine is steadied when moving the hoist frame. While cranes do the heavy lifting, positioning measures must be enforced to prevent broken and bent aircraft parts, scratched paint, or crew injuries.
Acuity laser rangefinders have been installed and used for the precise positioning of cranes during the aircraft engine hoisting process. Operators may interface with an Acuity touch panel display for ease of display to verify correct monitoring of engine installation. Similar crane positioning hoisting applications have been done with the Acuity long distance sensors. Contact Acuity today for more information.
Related Products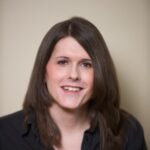 Sarah has been our technical support and sales engineer for 5+ years. If you've ever reached out to Acuity Laser for tech support, more than likely, Sarah is the one who helped you.