Acuity's Triangulation Sensors Used For Ride Height Distance
Automotive companies must ensure their systems operate at peak performance. Whether it be for vibration, suspension, or any other displacement measurement, the automotive industry demands precise measurement for quality control and testing. When it comes to vehicle dynamics, providing precise ride height measurement from the vehicle to the ground is critical for testing different variables under one measurement.
One technique is to use non-contact displacement sensors. Displacement sensors can be placed anywhere throughout the car to provide real time feedback of the parameters of the car. Acuity's AR500 line of laser position sensors are commonly used to measure the overall ride height of a car. Our AR500 sensors are built to withstand harsh conditions while monitoring the distance from the vehicle to the ground level.
The AR500 ride height laser is a compact, metal housed sensor that is capable of measuring up to 1000mm. With sampling speeds up 9,400 Hz, resolution of 0.01% of range, analog or digital output capability, and linearity 0.15% of the range, the AR500 sensor provides a ride height measuring tool elite to other methods.
If you would like to learn more about the AR500 group of laser triangulation sensors from Acuity, or chose the right laser for your design needs, reach out to us. We look forward to working with you.
AR500 Laser Position Sensor
The AR500 is a compact triangulation laser sensor that excels in its versatility. The AR500 is available with measurement ranges from 5mm (0.2 in.) to 1000mm (39.4 in). The red or blue laser is available with an assortment of power options (from Class 2 to 3B) for applications that require a brighter laser. A factory installed internal heater, air jacket, or splash guard is available for challenging environments.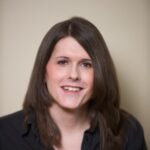 Sarah has been our technical support and sales engineer for 5+ years. If you've ever reached out to Acuity Laser for tech support, more than likely, Sarah is the one who helped you.