Our customer from the lumber industry is using an accurate distance laser sensor to measure the length of cut lumber as it moves down the mill.
With a measurement range of over 300 feet on natural targets and an accuracy of 0.040″ at 20 Hz, an accurate distance laser sensor is a good fit for this customer. The sensor is able to easily measure the length, width and thickness of almost all their wood products using the high speed and long standoff ranges. The AS2100 model has a very visible Class 2 laser sensor that improves the safety of workers.
The sensor is small and comes standard with analog and RS232, RS422 and RS485 digital outputs. Internal heater options are available. The laser distance meter has a built-in display for real time measurements and comes with the ease of configuring the sensor without needing to connect to a PC.
AS2100 Accurate Distance Sensor
The AS2100 is a highly accurate laser distance sensor that is designed to work well outdoors, in bright lights, and even on difficult targets such as hot or dark surfaces. With the ability to take accurate measurements (± 1 mm) from distances up to 500 meters away, and a measurement frequency of up to 250 Hz, it is the perfect laser for a wide range of applications.
AR2700 High-Speed Long Range Sensor
Acuity Laser's ultra-compact rangefinder model. This eye-safe rangefinder has a measurement frequency of up to 40 kHz and can measure distances to natural targets up to 70 meters away or to retroreflective targets 270 meters away. This laser is best for applications that demand high sampling rates.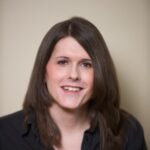 Sarah has been our technical support and sales engineer for 5+ years. If you've ever reached out to Acuity Laser for tech support, more than likely, Sarah is the one who helped you.