Laser Scanners​ to Measure, Track, and Detect Weld Seam Gaps
Acuity 2D/3D laser scanners are used to track and detect weld seams using laser line triangulation. The laser scanners provide a robust method for weld gap detection, controlling the position of welding torches and ultrasonic test probes for weld inspection.
The AccuProfile AP820 2D laser sensor is typically mounted near the welding torch so that if a flaw is detected, operators can take immediate corrective action. 3D profile data is created by mating the 2D profile data with an encoder position. This encoder position is tracked directly by the scanner and included in the data stream.
Through a third-part vendor, Acuity supplies specialized software for inspection. The software compares the 3D profile data with the predetermined tolerance field levels and stores the results. The system can be configured with an alarm signal upon detection of a bad weld. The laser scanner is ideal for weld gap detection and is able to check for tolerances such as width, seam shape, and volume and seam specific errors (undercuts and porosity).
Defective weld seam gaps are often the reason for leaks on pipelines and more issues. If a flaw is detected, make sure you can take immediate corrective action with laser line scanners. Contact Acuity for more information.
Related Products
AccuProfile 820 Laser Scanner
The AP820 2D laser scanner series offer a large selection of case sizes, measuring ranges, and diode/accessory options to be used in a wide range of measurement applications. The 2D/3D sensor performs very well on shiny or jagged targets and in environments with high ambient light. The sensor's auto gain and high dynamic range allow for measurement in complex applications, even edge scanning on sharp targets.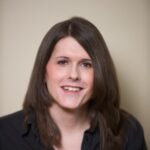 Sarah has been our technical support and sales engineer for 5+ years. If you've ever reached out to Acuity Laser for tech support, more than likely, Sarah is the one who helped you.