Sometimes video is just the best way to talk about something. In this case, we've put together a new overview video on the AS2100 Accurate Laser Distance Sensor. It covers all of its unique features, including:
Ability to measure natural targets up to 100 meters
Ability to measure on reflective targets up to 500 meters
The AS2100 In Action on a rail test
Optimal target types
Ability to measure high temperature targets
The 4 Potential Modes of the AS2100, providing different measurement modes to optimize application measurement needs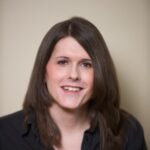 Sarah has been our technical support and sales engineer for 5+ years. If you've ever reached out to Acuity Laser for tech support, more than likely, Sarah is the one who helped you.