UPDATE MAY 12, 2021:
This position has been filled. Thanks to everyone who applied!
Summary:
The Lead Sales Engineer is responsible for managing the internal sales pipeline and the Independent Representative network with technical sales activities in net-new and pre-existing opportunities.
Duties and Responsibilities:
Grow product sales in existing and new markets.
Deliver the technical value of Acuity's products and services to the end-user.
Build a strong business justification to the end-user, while meeting/exceeding sales growth targets.
Understand customer requirements and integrate Acuity products into the customers' environment.
Manage entire sale process for assigned customer accounts or territory.
Works with customer engineering on complex system analysis.
Utilize CRM to develop customer-based sales plan including sales, won/lost business, plans to maximize pricing, new business attainment, and opportunity pipeline.
Manage all phases of product evaluations including presentation, installation, responding to RFP's and RFI's and technical development of Acuity Partners.
Manage Independent Representative network, to include territory and customer development.
Qualifications:
Required:
Bachelor's Degree in Engineering, Science or related field.
Minimum of 5 years of managing projects and incorporating engineering design into project specs.
Market experience in validating industrial processes from all industries for quality control through precision measurement.
At least 2 years in working with customers and developing long-term customer relationships and partnerships.
Working Conditions
Must be willing to travel up to 60% of the time.
Must be able to set up & participate in industry trade shows.
Why Work at Schmitt Industries?
Schmitt Industries is a well-capitalized, publicly-traded (stock ticker: SMIT) company comprised of cash, owned real estate, and 3 small businesses (XACT Tank Monitoring Services, Acuity Lasers, and Ample Hills Creamery) that are in the midst of a turnaround.
XACT and Acuity (Schmitt Measurement Systems) are based in Portland and are under an entirely new management team. Schmitt is investing to build out a team and grow its businesses. We are in growth mode despite COVID-19 and the economic slowdown.
Schmitt represents the opportunity to join a start-up culture with the benefits of existing sales, an established product line, and secure funding. You will be allowed and encouraged to contribute beyond the confines of your job description and grow your role over time. We are not a typical corporate culture; we move fast, invest in our products and growth, and reward high performers.
What Schmitt Measurement Systems Makes:
Xact Tank Monitors. Xact tank monitors remotely measure the fill levels of commercial and industrial tanks holding propane, diesel and other tank-based liquids. https://www.xact-data.com/
Acuity Laser. Acuity sells laser and white light sensors that measure distance, displacement and dimensions. https://www.acuitylaser.com/
TO APPLY:
Please send resumes with optional cover letters to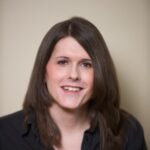 Sarah has been our technical support and sales engineer for 5+ years. If you've ever reached out to Acuity Laser for tech support, more than likely, Sarah is the one who helped you.