Laser Rangefinders Are Used to Measure the Height of Dams
---
Long-Distance Rangefinders from Acuity Are Ideal for Remote Dam Height Measurement
Dams have a simple purpose, but the structural design and architecture associated with dams are far more complex. It requires careful calculation to ensure that a dam is going to serve its function safely and efficiently. Whether it is to retain water, help generate electricity, or collect water for storage, laser rangefinders are often used to measure dam heights.
Long-distance rangefinders are better than other measurement methods for dam height measurement, which may wear over time or aren't able to be protected from the weather. Laser rangefinders can be remotely installed inside a control cabin or inside a protective housing, away from direct sunlight and corrosive humidity.
Acuity's long distance sensors can measure distances up to 300 meters on natural targets. The rangefinders are either IP-65 or IP-67 rated and are built for tough environments. Laser options include sensors with integrated heaters, allowing operation from temperatures of -40°F to 140°F – without an additional enclosure.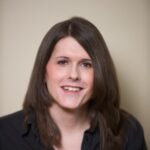 Sarah has been our technical support and sales engineer for 5+ years. If you've ever reached out to Acuity Laser for tech support, more than likely, Sarah is the one who helped you.