LASER SCANNERS​ TO MEASURE AND DETECT WELD SEAM GAPS
Take immediate action when a flaw or gap is detected
Check for tolerances such as width, seam shape, and volume and seam specific errors (undercuts and porosity).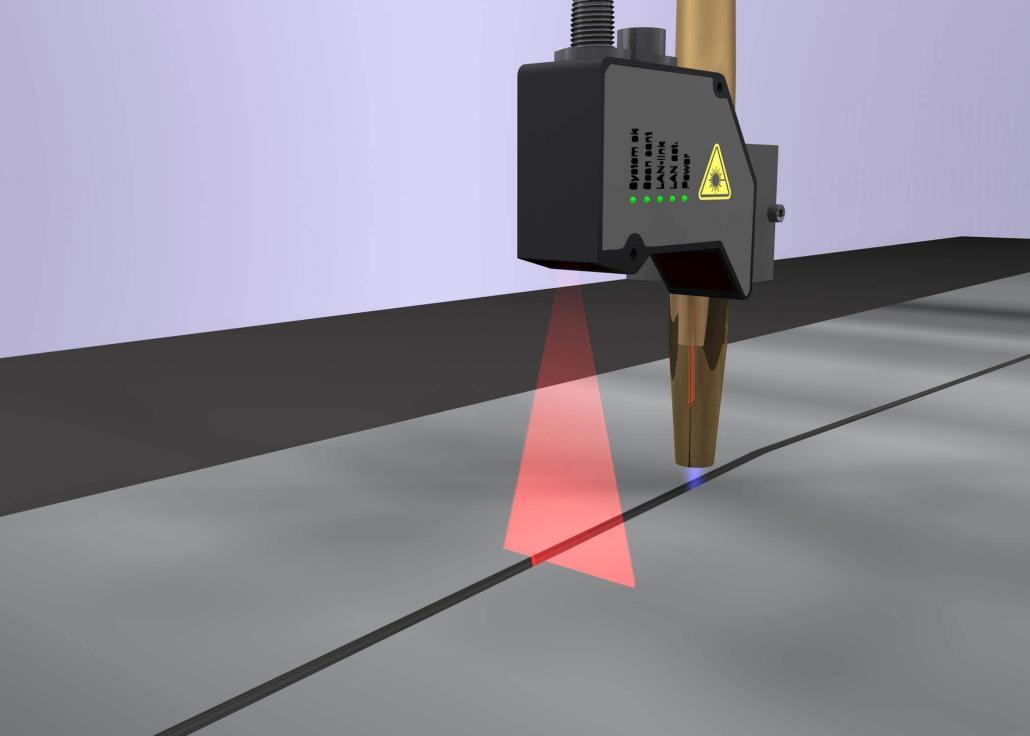 Laser Scanning For Detecting Weld Gaps
The AccuProfile 820 2D laser scanner is mounted near the welding torch so that if a flaw is detected, operators can take immediate corrective action. 3D profile data is created by mating the 2D profile data with an encoder position. This encoder position is tracked directly by the scanner and included in the data stream.
Laser Scanning Weld Detection Data
Through a third-part vendor, Acuity supplies specialized software for inspection. The software compares the 3D profile data with the predetermined tolerance field levels and stores the results. The system can be configured with an alarm signal upon detection of a bad weld.
Lasers To Minimize Errors
Defective weld seam gaps are often the reason for leaks on pipelines and more issues. If a flaw is detected, make sure you can take immediate corrective action with laser line scanners. 
RECENT BLOG POSTS RELATED TO WELD GAP DETECTION
ACUITY LASER PRODUCT CATALOG – 2020
March 27, 2020
Acuity Laser, a US-based non-contact laser measurement company, releases product catalog Download PDF Version Acuity manufactures and sells laser distance sensors and laser measurement systems for industrial and OEM use. Our product line consists of single point triangulation sensors, long distance sensors, 2D/3D laser scanners, and confocal chromatic sensors. We specialize in non-contact laser measurement…
LASER HEIGHT POLE MEASUREMENT
March 19, 2020
Laser Height Pole System Measures Overhead Structures at Highway Speeds Whether your business is a pilot car service, permit service, trucking service, house mover, or crane and utility company, effectively moving oversized loads requires precautionary measures to ensure safety. This is particularly necessary when it comes to route surveys. A crucial element to maintaining precautionary…