Vacation destinations around the world are taking advantage of an increasing trend in zip line tours. Zip lines offer a new perspective of the area from a view above, or within the tree line. But not only are vacationers asking for a zip line tour but also a picture to prove it. That is why companies that offer zip line tours can benefit from the installation of a high speed camera system to capture their ride.
A high-speed, long-distance rangefinder is a great choice for zip line photographs. The AccuRange 3000 Distance Measurement Sensor uses an eye-safe laser to track the position of people on the zip line. The sensor takes distance samples every 0.5 milliseconds so that when the riders are in the perfect location, the high-speed camera is triggered.
AR3000 Distance Measurement Sensor
AR3000 distance measurement sensors are Acuity's longest-range models. Ideal for measuring positions of cranes and trolleys, the time-of-flight sensor can measure up to 300 meters to natural surfaces and up to 3,000 meters when using a retroreflective target.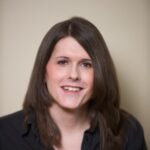 Sarah has been our technical support and sales engineer for 5+ years. If you've ever reached out to Acuity Laser for tech support, more than likely, Sarah is the one who helped you.